Appliances Replacement Services
Call a specialist to replace your defective household appliances
Get advice from a specialist
Built-in oven , steam oven, dishwasher, built-in refrigerator , .. Replacement Needed?Get a specialist's advice on replacing your faulty household appliance. We are happy to provide you a free quote so your new device perfectly fits the needs of your wishes.
Delivery and installation by our built-in appliances specialist at your home
Gefix delivers all your appliances at home free of charge. Do you want us to install your devices? Then use our economical installation and connection services.We are experienced and can install appliances such as stoves or dishwashers. Before committing to any work and to provide 100% satisfaction, we first pay you a visit and gather all the information we need to ensure a perfect integration of your device .
Call us now to fix an appointment. Repairs or maintenance work that can be performed quick and with expertise saves you time, money and stress!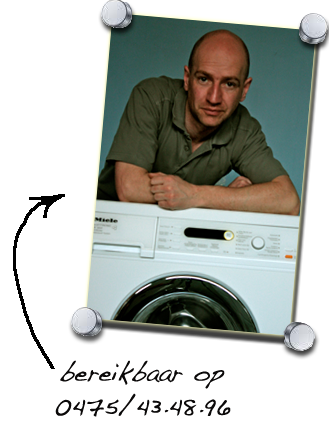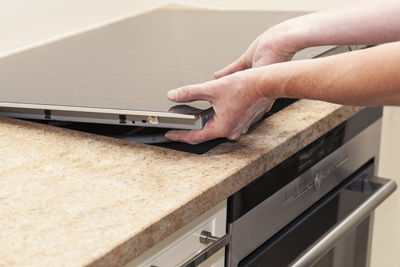 What free services does Gefixt offer?
Measuring of the place where a device needs to be replaced .
Quotation.
Removing your existing equipment
Connecting the new device to an existing electricity and / or water supply.
Explaining how the device works.
Taking away your old appliance .
Installing your oven or microwave oven
What additional services do we offer?
| Services | Cost |
| --- | --- |
| Assembling / connecting cooker | €30 |
| Mounting hood (all types) | €39 |
| Installing refrigerator | €39 |
| Installing steam oven | €39 |
| Replacing oven or microwave oven | Free |
Call us now to replace your appliances. Repair or maintenance work that can be performed quickly saves you time, money and stress!
A client's testimonial:
Een metalen knop van m'n trui kwam in de trommel van m'n wasmachine terecht. M'n wasmachine begon enorm veel geluid te maken, het geluid ging weg, maar de knop was weg en ik was bang om m'n wasmachine nog verder te gebruiken en zo grotere problemen te creëren. Omdat m'n gebruikelijke klusjesman op vakantie was, kwam ik op de website van Gefixt terecht. Het was een gok of zijn diensten even goed zouden zijn als die van m'n vertrouwde klusjesman, maar ik werd aangenaam verrast. Koen van Gefixt stond 's avonds na m'n werk aan m'n deur en herstelde het probleem op korte tijd en vroeg hiervoor een zeer redelijke prijs. Ondertussen heb ik zijn adres aan m'n buren gegeven die ook reeds gebruik maakten van zijn diensten en even tevreden als mezelf zijn!
Having troubles with your washing machine, dryer or household appliances
Call Gefixt and get free advice
Read more about problems with washing machines